Corridor of Honor
2018 INDUCTEES - June 5, 2018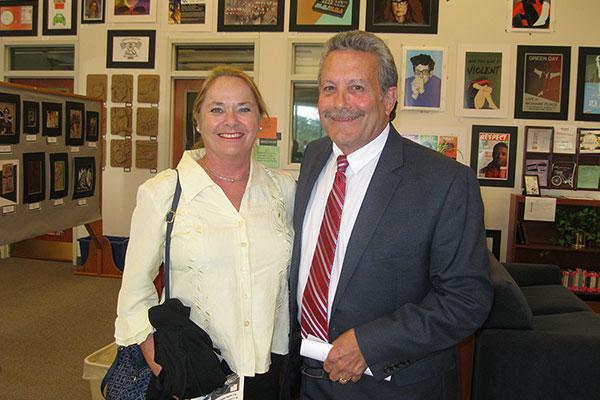 Andy DeSantis
Class of 1972
1972 graduate honoree during his time at Kenmore West Andy DeSantis discovered his love for photojournalism under the direction of English teacher Ken Feltges in 1980 Mr. DeSantis join WGR- TV as the lab news technician shortly thereafter he moved to Washington DC and wttg-tv where he learned his first Emmy Award in 1980 for Mr DeSantis return to wgrz-tv to cover Home and Away bills games for the used locally and nationally including the for Super Bowl appearances in 1990 he was promoted to Chief photojournalism a position he still holds today holding it longer than anyone in Buffalo broadcast History Mr DeSantis one Buffalo's first-ever me with Ed Kilgore for the best sports new series collecting for Keeps over the years mr. DeSantis has been involved in countless charity events including kids escaping drugs and Hunters hope. In total he has been awarded 8 emmy awards, 10 Edward R Murrow Awards 16 Associated Press Awards and 36 national press photographer Awards the passion he showed at Kenmore West has been passed down to the many professionals he has mentored over the years.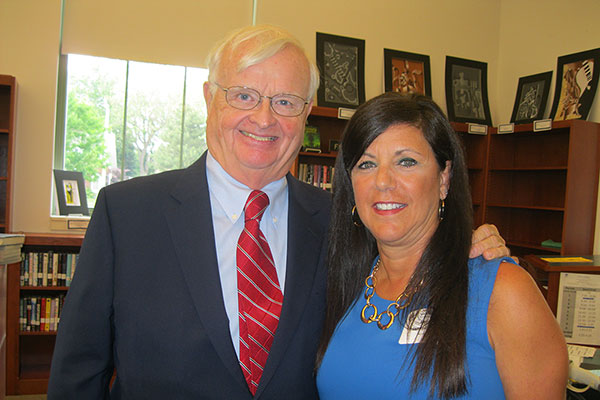 Len Lenihan
Class of 1966
1966 graduate honoree after graduating from Kenmore West in 1966 Len Lenihan received degrees from Northwest Missouri State University and Suny Albany from that point forward he dedicated his life to public service and never looked back mr. Lenihan was elected to serve as the member of the Erie County Legislature from 1977 through 1966 in that time he served as majority leader and chairman during that time Mr lenihan fought for the constituents of the town on many issues important to Residence he was admired for among other things his ability to cast a tough vote and put his career risk for the people he represented throughout his tenure in the legislature and Erie County Public Library system. His work in the legislature as commissioner of the Erie County Department of personnel and in 2002 became chairman of the Erie County Democratic committee he worked for the betterment of our community as resulted in recognition from WNY Special Olympics the Heritage Center and the Greater Buffalo Council on alcoholism and substance abuse to name a few since 2014. Mr lenihan has served as the commissioner of Erie County elections Mr. Lenihan continues to Garner the respect and admiration from those in our community and Beyond.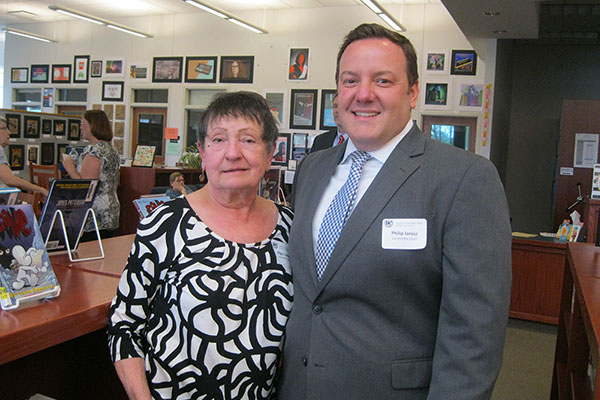 Theodore L lownie
Class of 1954
1954 graduate honoree Theodore Lownie "like buildings "preferably older ones with some history to them said the Buffalo News upon his death in January of 2017. After graduating from Kenmore West Mr. Lownie continued his studies at Cornell University where he earned a bachelor's degree in architecture he returned and served as the staff architect at Roswell Park Cancer Institute in 1969 he became a founding partner in The Firm Hamilton Houston Lownie later called (HHL) Mr. Lownie's influence can be found in some of Buffalo's most prominent renovation and restoration projects including Kleinhans Music Hall City Hall theater Palace in the Roycroft Inn in 1992 he joined the faculty of the UB School of Architecture and planning where he mentioned mentored and influence both undergraduate and graduate students his crowning achievement in his work on the restoration of the Darwin D Martin house his peer reference to his work in the house as a great example of the Integrity he brought to the profession he served on numerous boards including the Scajaquada pathway steering committee the New York State Council of Arts Grant Committee in the Buffalo preservation board his focus on every detail of design and architecture and appreciation for what was original and authentic made him a giant in his field. At the ceremony was his wife Olga Lownie (seen in photo) to accept his award.